The Uyuni Salt Flats is a dry salt lake located in the southern part of the Altiplano desert plain. The salt marsh stretches at an altitude of almost 3650 m above sea level. The area covered by the salt marsh is 10.5 thousand km². Uyuni is the largest salt marsh on the planet. In the vicinity of this salt marsh, there is a city of the same name – Uyuni.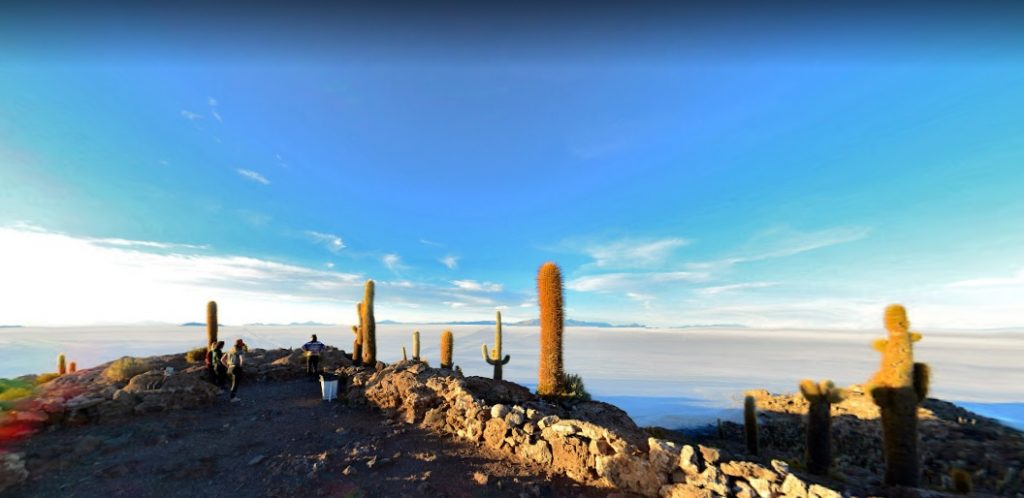 The tones of table salt are stored here. The inner part of the lake is lined with salt deposits. During the rains, the Uyuni salt marsh is covered with a thin layer of water, turning into the world's largest mirror.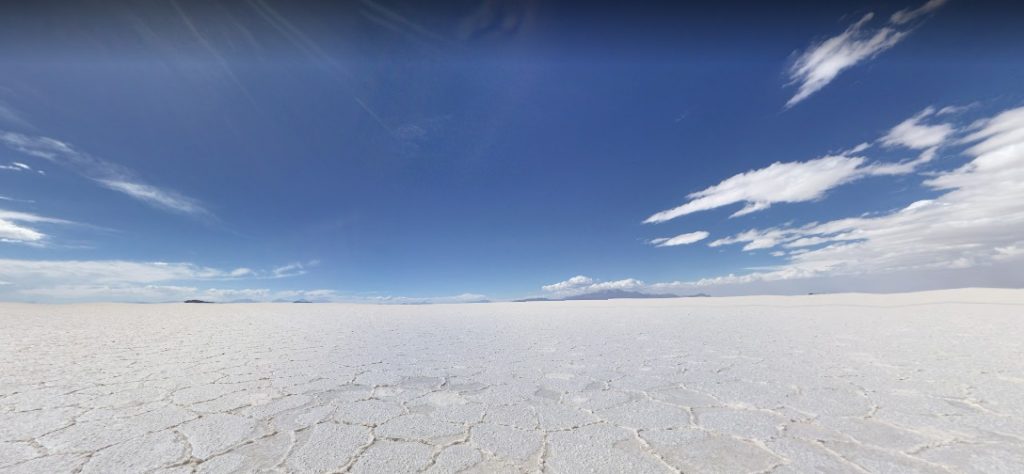 About 40 thousand years ago, the salt marsh area was part of the Minchin Lake basin. Over the years, the large lake dried up and split into two small ones: Poopo and Uru-Uru. There are also two salt marshes left: Salar de Coipasa and Uyuni. According to experts, the Bolivian salt marsh contains a huge reserve of salt – about 10 billion tons. More than 25 thousand tons are mined here annually.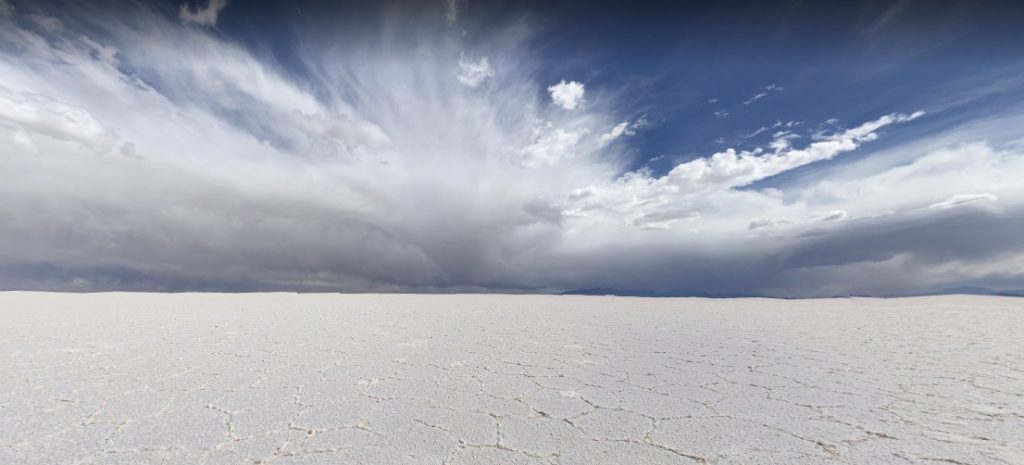 In recent years, curious tourists have come here more and more often; several hotels have been built in the valley of the salt marsh. Hotels are stacked straight from the salt blocks. In addition to tourism and, in fact, salt mining, Uyuni is perfect for checking and calibrating remote sensing installations on orbiting satellites. The dry air and clear skies of the Uyuni salt marsh area make it possible to calibrate instruments five times better than above the water surface of the ocean.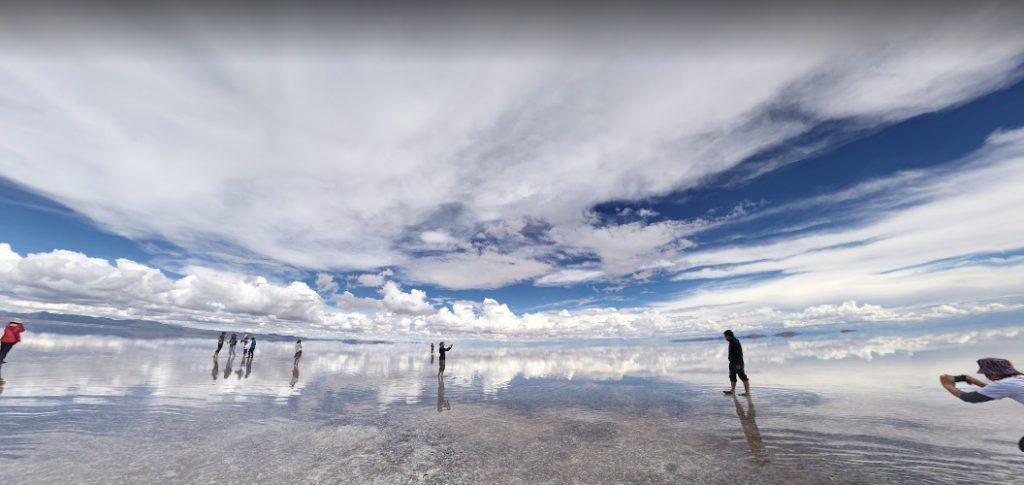 This is just an unreal place, because here you can walk in the sky. The thing is that the land here has a flat and white salt surface, which is framed on the horizon by the hills of numerous volcanoes.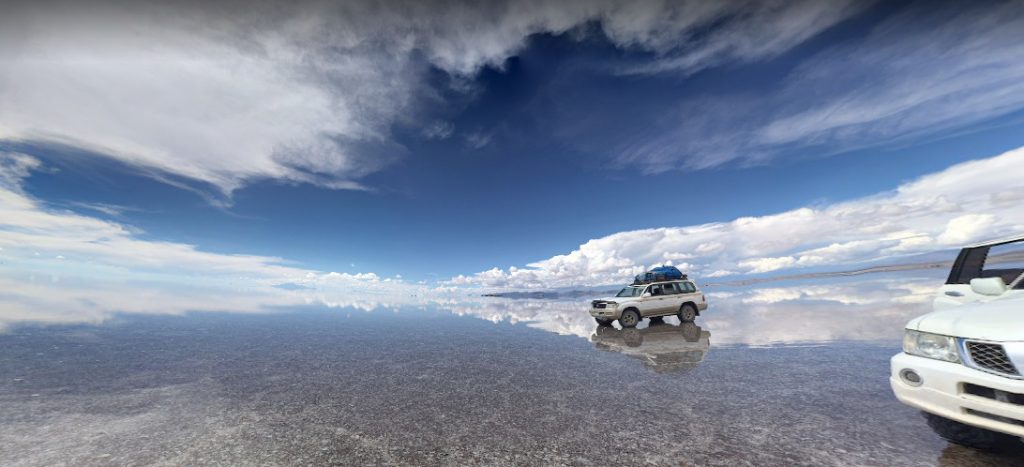 During the rainy season, this place becomes like a huge mirror, in which the sky is reflected. All this attracts tourists from all over the world. If you also want to visit this incredible place, then it is important to know that Uyuni is not completely dry lake.
The thickness of the salt crust decreases significantly during rains, so it can not withstand not only a car, but also one person. Many fatal failures have been recorded here.
You can get here from Cochabamba where you can book a hotel https://hotelhunter.com/en/bolivia/cochabamba