Many travelers wonder how many days to spend in Paris. And there are reasons for this, because the city is very large and there are so many attractions that it is impossible to list everything in one article. So how many days does it take to see Paris?
At least one! Or at least 10-12 hours if you have a connected flight. In an ideal situation, if you want to explore the city in detail, see its gorgeous exhibitions and museums, you will need 7-10 days. But we offer you a unique route that will allow you to see all the main objects in the city in just 3 days.
Day 1: classic Parisian attractions
On your very first (or maybe the only) day in Paris, you can visit some of the city's truly iconic landmarks. These are all places that are associated with Paris, and if you have only one day – you can take this route and you will not regret it. Take your camera with you to capture the beauty of classic Paris in good definition.
1. Eiffel Tower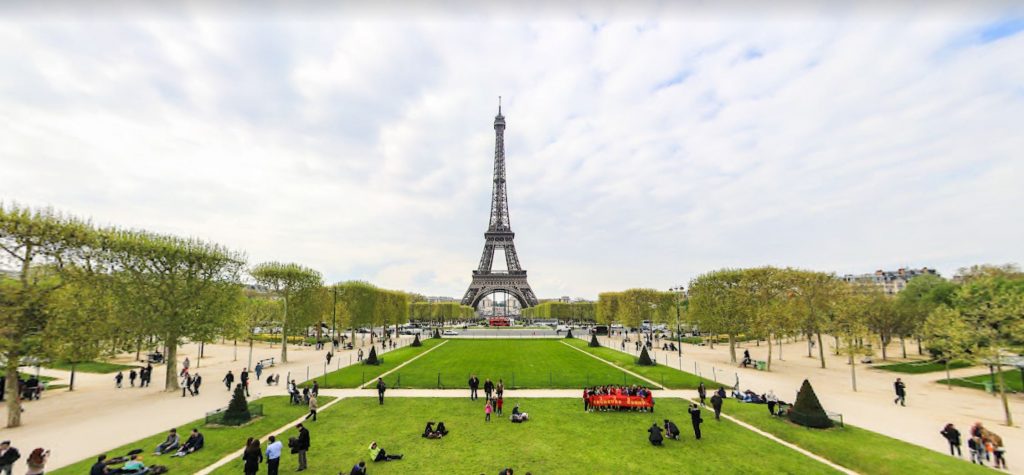 The most famous landmark in Paris is worth visiting first. There is nothing better than seeing the center of the city or admiring the view of the Trocadéro Gardens, or the Champs de Mars. Either way, you won't be disappointed.
Now, if you want to get to the top of the Eiffel Tower (a must-do if you're in Paris for the first time), make sure you book your tickets in advance. The line can be very long here, so in order not to spoil your day, try to get tickets at least a few days before your trip.
Life hack: If you book a tour to get to the top of the Eiffel Tower, you automatically skip the long line. Yes, it is more expensive, but the time spent in Paris is worth much more. Skip the line to the Eiffel Tower – see options at foxiepass.com.
Another way is to climb 700 steps on foot! If you are cheerful and cheerful, then nothing can stop you from making this trip. Moreover, the views are amazing with every step. In addition, it is much cheaper, and there is almost no queue to get to the stairs. The only downside is that you cannot book your tickets for the stairs in advance. You can get them only at the base of the tower on the same day, sometimes it may happen that there are no places left.
2. The Louvre Museum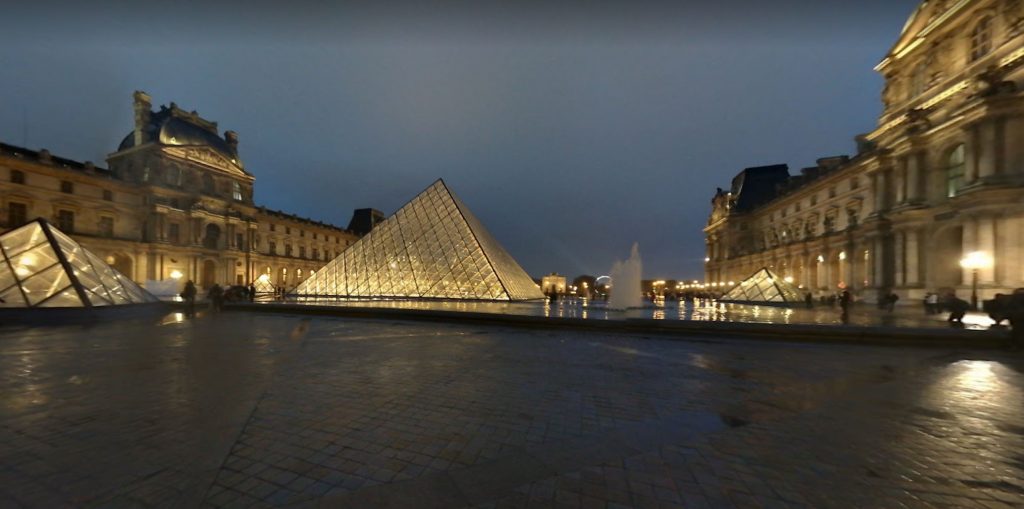 At first glance, it seems that the Louvre is so huge and crowded that it will take three days to see this museum alone. However, you can enjoy the local attractions in just a couple of hours. Caution: if you are a fan or a fan of painting and any art, allocate at least one full day for this place! The Louvre is much more than just a museum, it is a journey through history through art. Here you will find famous works from Venus de Milo and Mona Lisa to Psyche, revived by Cupid The Kiss, there is something for everyone. As the largest art museum in the world, it is very popular and there are always queues. If you use a life hack and join a group, you still have to wait in line to go through security, but it is much shorter. Alternatively, you can book your time to visit the Louvre on the museum's official website. Or you can organize a comfortable visit to this Paris attraction on the foxiepass.com resource you already know.
Day 2: center of Paris
3. Island of Cité or Ile de la Cite (Ile de la Cite)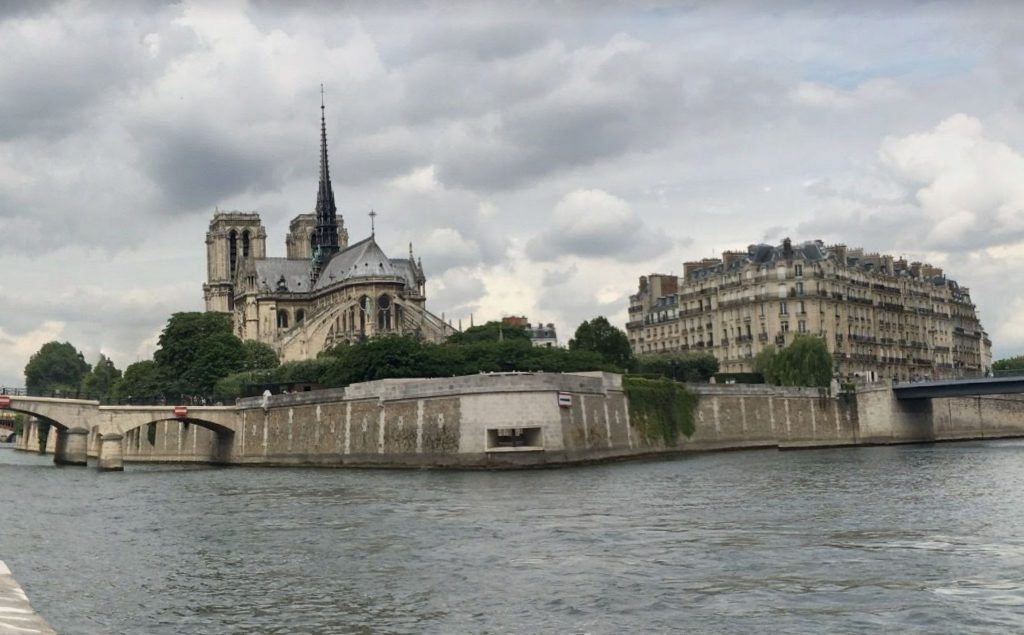 It is the historic heart of Paris, home to Notre Dame and Sainte Chappelle. Start at the Pont Neuf, one of the oldest bridges in Paris, and walk along the Seine River until you reach Notre Dame. This section of the river is loved by many tourists and residents of the city. Even though Notre Dame was damaged, it still remains the same majestic and beautiful. People still come to see it and take a couple of selfies in front of it. Walk to the Chapel of the Saint Chappelle (Sainte-Chapelle), which houses an impressive stained glass window.
4. Notre Dame Cathedral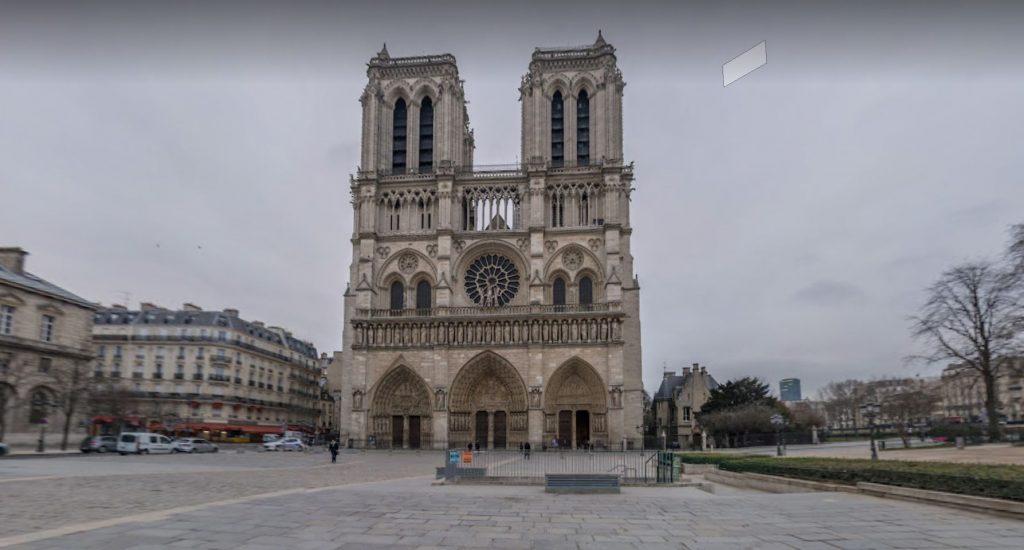 One of the most famous symbols of Paris all over the world. It is located in the center of the Old Town. This is a must see when in Paris. Built between the 13th and 15th centuries, the cathedral is a masterpiece inside and out. After the fire, tourists are temporarily not allowed inside, but nothing prevents you from examining this architectural miracle from the outside and imagining what it might be like after restoration.
5. Montparnasse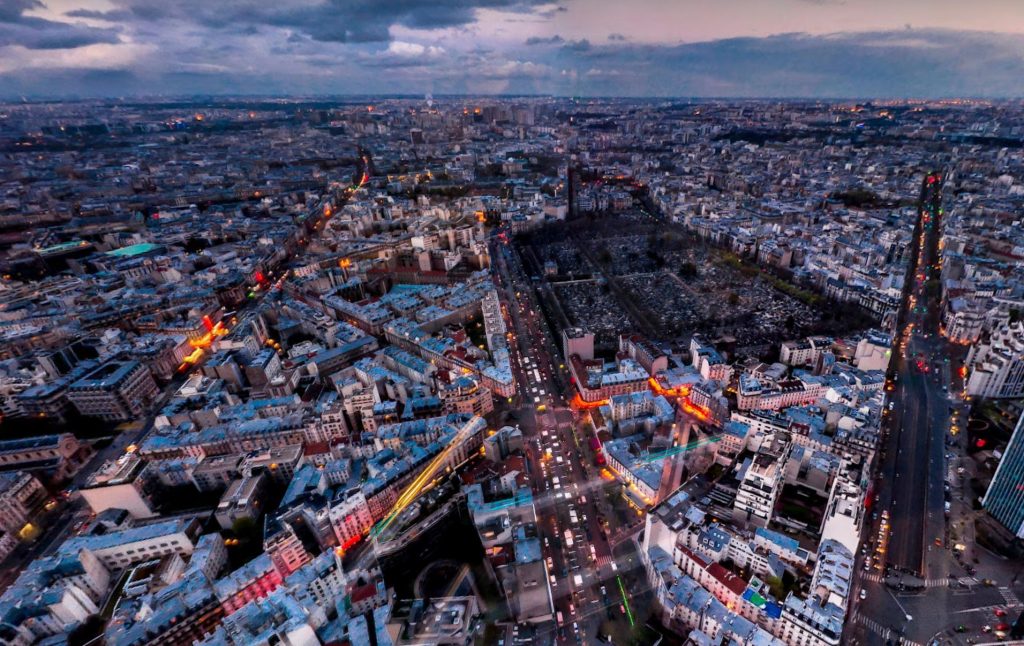 To round off your walk in the center of Paris, we recommend heading to Montparnasse. This is by far one of the best views in the city, and even more spectacular at sunset. Climb to the observation deck on the 56th floor, it is divided into 2 levels. The lower level is completely glazed, in good weather you can see the city in all its details. The terrace has glass panels, but there are several openings through which you can take good pictures of the Paris skyline. Take a tripod with you, this will be a big bonus if you are into photography. For dinner, you can go to the Latin Quarter and take food at a fixed price. The area is just a 20 minute walk away and is charming with some amazing restaurants.
Day 3: history and our days
On the third day of your trip, you can go to more distant places, located not quite in the center, but no less famous.
6. Montmartre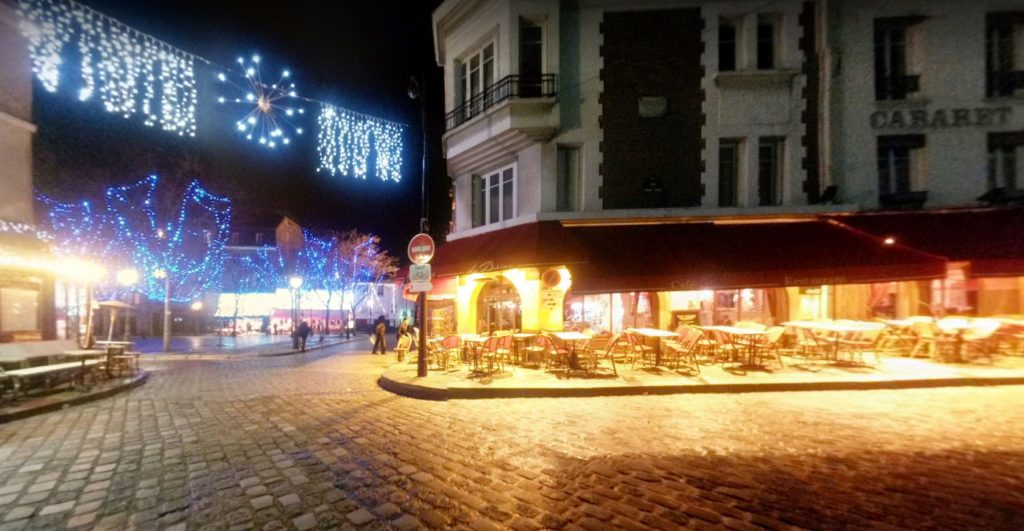 In order to enjoy the atmosphere of the Belle Époque in Paris you can go to the Montmartre area. It is located in the 18th arrondissement and is one of the nicest areas in Paris to spend a day in. Here you can dine, and then go for a walk along the streets of Montmartre and see where Dali, Picasso and Renoir once lived and worked. It is also worth going to the Dali Museum to see many of his works live.
7. Sacre Coeur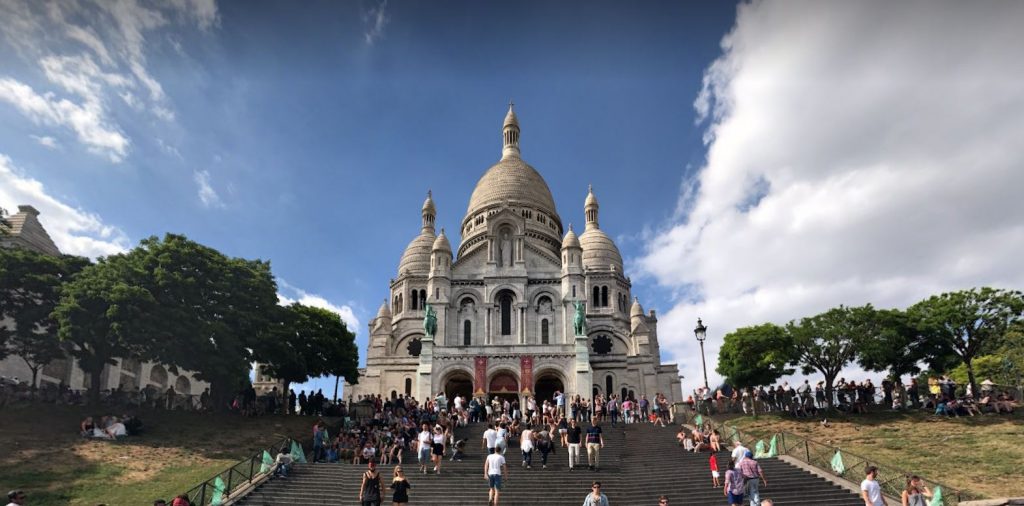 Situated at the highest point in Paris, this Basilica is a must-see before leaving the city. Here you can feel as if you see all of Paris. If you are looking for an even higher vantage point, you can climb 300 steps to the top of the dome (there is a small fee for this). The view is spectacular. After watching the sunset from the steps of the Basilica, you can end your day with dinner in the Montmartre area or, if you are looking for something more interesting, visit the Moulin Rouge show. If you plan your itinerary well and take advantage of the available life hacks where necessary, you can quickly see the best sights of Paris. And although Paris is a big city, its main tourist attractions are located quite close to each other.